AGILE & LEAN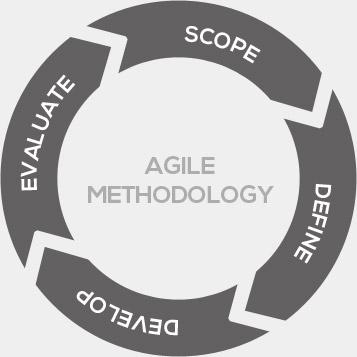 We are using Agile and Lean to improve the delivery of projects and the operation of existing systems. At Marksman when combined with effective governance, Agile and Lean provide benefits that include increased business value, reduced risk, greater flexibility and improved transparency.
Agile @ Marksman
At Marksman we use Agile practices internally and has many years of experience selecting and adapting these practices to suit different working environments, technologies and skill-sets. So Why this experience enables Marksman´s staff to rapidly identify opportunities to apply Agile methods (regardless of work-type), create customized delivery processes and resolve barriers preventing optimal usage.
Marksman Agile Development
Communication First - For this we establish clear lines of communications so that you know what we are doing, and communicate and update regularly
Understand the business pain area and gap to the product is meant to resolve.
Analyze feedback from your customers and incorporate it in the next release
Set up clear roles and responsibilities for all team members
Share a daily or continuous build so that both your and our team is working on common code
Use the same ticket manager or bug tracker system that you use
Release on a fixed schedule, so that continuity and reliability is maintained
Lean @ Marksman
At Marksman we use Lean principles and practices to help our clients to achieve greater productivity, higher quality, reduced delivery times and lower overall costs. When we combined it with our Agile Methods, Then it (Lean) provides an additional set of practices and approaches that are particularly relevant to operation and maintenance activities.